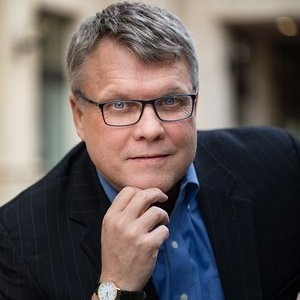 Dr. Greg Downing of Innovation Horizons is a consultant to Floreo and a community pediatrician. He shared his thoughts on a recent journal article.
Amidst the current pandemic, one of the major shifts in care for serving those affected by disabilities has been the transition to remote care through the use of telehealth technologies. Without much advanced notice or practical experience, the vast majority of care providers are now using a wide array of technologies to connect with patients in their homes. Almost overnight, patients' families and providers have had to adapt and adopt to a digital mindset in an attempt to achieve their care objectives.
So, how well are we doing with these new concepts of care? A new publication presents the results gathered from a virtual meeting of nearly 10,000 physical and occupational therapists held in May 2020. These professionals were asked critical questions on their views of best practices and outcomes from the use of teletherapy. Authors of the publication, Camden and Silva, analyzed input from many of the forum attendees to create a framework of best practices to help guide clinicians in knowing how to shape their practices' clinical teletherapy approaches. This was a timely and well executed study that represents a wide array of experts from around the globe. They concluded that teletherapy is not a one-size-fits-all form of clinical intervention, but that there are a growing number of innovative technologies and services that provide great opportunities to increase the accessibility, cost-effectiveness and family-centeredness of services to best support children with disabilities and their families.
Their research provides an easy-to-use guide to support provider practices and parents to help select initial steps in designing effective therapy services for children with disabilities and their families. For those interested, in the topic of teletherapy, it is worth the read. At Floreo, teletherapy is a mainstay of meeting the needs of families as we're constantly looking for new pathways of opportunity to engage parents, patients, and providers in an effective dialogue to best suite their children's educational, emotional, and behavioral needs.
C. Camden & M. Silva (2021) Pediatric Telehealth: Opportunities Created by the COVID-19 and Suggestions to Sustain Its Use to Support Families of Children with Disabilities. Physical & Occupational Therapy In Pediatrics, 41:1, 1-17, DOI: 10.1080/01942638.2020.1825032