If social-emotional learning is part of your summer school, camp, social skills group, or clinical practice curriculum this year, we think you'll find that Floreo lessons fit the bill. Whether it is emotional regulation skills, relationship building, or understanding complex interactions like bullying, there is something for everyone in the Floreo lesson library. As you are considering way to engage and motivate your Learners, virtual reality is an appealing and innovative tool that is making a difference for many already! We would love to discuss deploying Floreo for you and your Learners!
---
New Partnerships
THE FLOREO COMMUNITY CONTINUES TO GROW
A warm welcome to our newest partners: Rimland Services (IL). We look forward to helping you serve the needs of your clients and communities!
Are you ready to join the Floreo family? We would love to discuss implementation in your school, district, or practice!

In case you missed it
SPOTLIGHT ON OUR WORK WITH TN DIDD
It has been wonderful working with Tennessee Department of Intellectual and Developmental Disabilities to develop new Floreo experiences around travel training and job skills. Our first lessons built as a result of this partnership will be out soon. We can't wait to unveil the Ride the Bus series! Read more.
---
Summer School Special

YOU CAN STILL TAKE ADVANTAGE
For any teachers or schools who haven't tried Floreo yet, summer is a great time to do it! Add almost 200 immersive, engaging experiences to your summer curriculum. A summer school or summer camp roll out is a great way to get familiar with Floreo before implementing it in your larger classroom in the fall!
Starting at $750 per classroom, reach out to us to learn more details about our summer school program.
If you already have Floreo and are interested in discussing best practices for deploying Floreo in a summer school or camp setting, we would love to set up some time to discuss logistics with you!
---
Grant update

FUNDS AVAILABLE FOR SCHOOLS
Attention Schools and Districts in Texas: All Texas local education agencies are eligible to apply for grant funding to increase their capacity to implement innovative programs that effectively serve students with autism ages three through 21. It is a great time to implement Floreo in your district, school, or regional center with the help of this grant! Let us know how we can help support your efforts to secure funding through this grant.
---
Research study opportunity
FROM OUR PARTNERS AT CHOP
Our partners at Children's Hospital of Philadelphia are recruiting participants for a compensated survey about autism and police. Please consider participating or sharing with others who might be interested!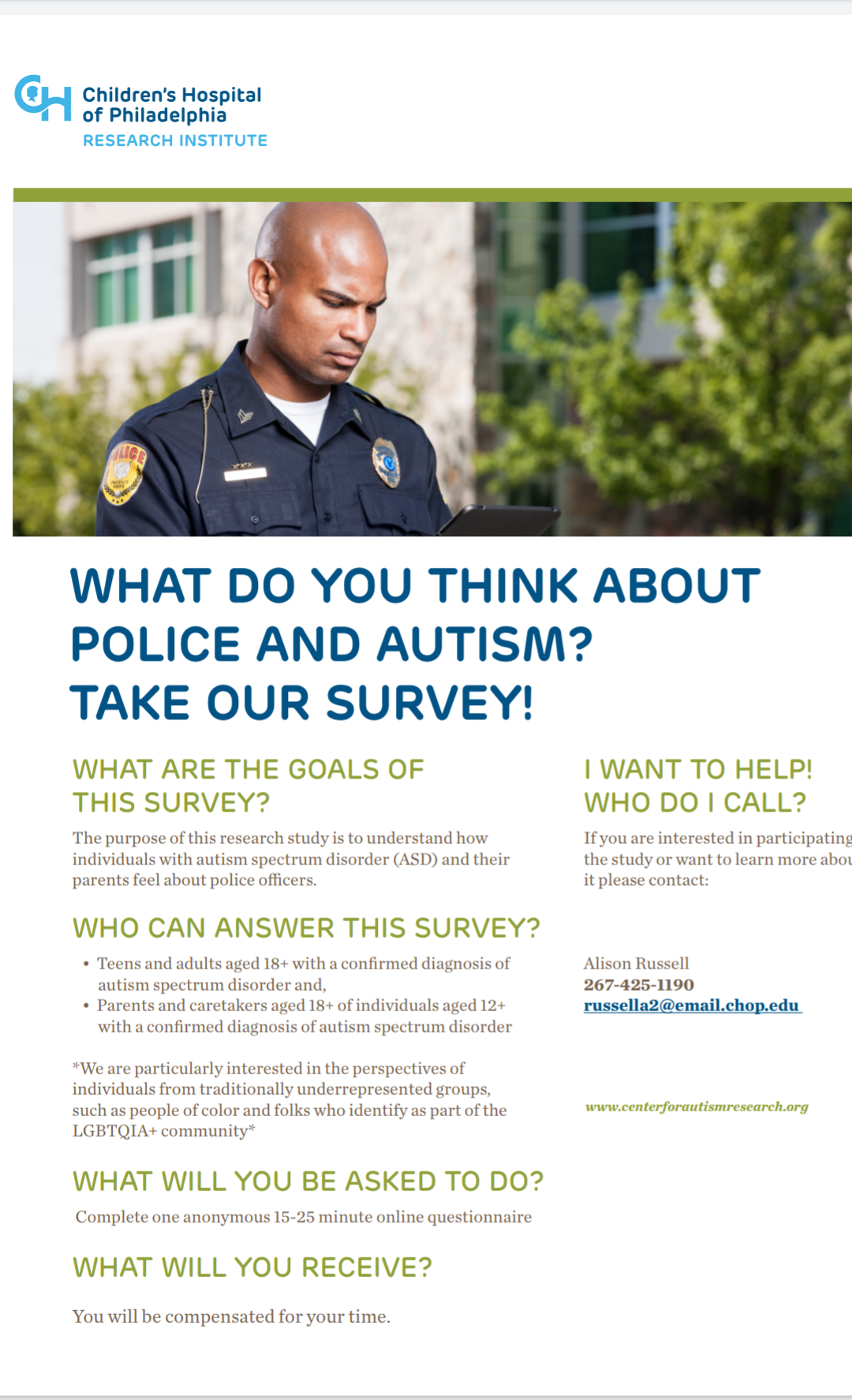 What have we been reading this week?
NEWS ROUND-UP