It is finally here! Our complete redesign and July release is live.

We have recategorized all of our existing lessons to focus on different skill areas and launched our brand new executive functioning learning cards. Help your Learner explore different skills including focusing and responding to auditory information and enjoy some of your favorites in the emotional regulation or community & daily living categories. Don't forget to chill out with a guided meditation in the aquarium or sitting in the snow!

If you have Floreo equipment, please be sure to turn on and connect your devices to WiFi so we can push the latest update to you. If you are using your own devices, please be sure to visit the iOS app store to download the latest version of Floreo to ensure you see the latest and greatest!

Once you have had a chance to explore the changes, we would love to hear what you think! You can also set up time to walk through the changes with a member of our team by clicking the link below.
---
New Partnerships
THE FLOREO COMMUNITY CONTINUES TO GROW
A warm welcome to our newest partner: Changing the Lives of Children with Autism (MD). We look forward to helping you serve the needs of your clients and community!
Are you ready to join the Floreo family? We would love to discuss implementation in your school district or practice!
---
Stay tuned for our July release
SNEAK PEEK OF OUR RECOMMENDATIONS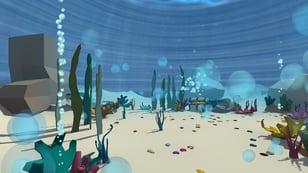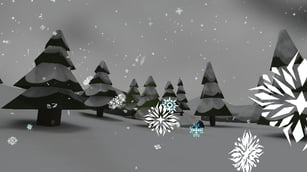 New Content
CHECK OUT OUR LATEST LESSONS
We released 16 new Learning Cards this week! We'll unveil more of the new content over the next few newsletters!
New Lessons: Guided Meditations
Who it is for: Learners of all ages
What's new: As part of our Emotional Regulation skill category, our sensory spaces are designed to provide a "mobile sensory room" experience. Some Learners might need a calming space where they can decompress or reduce some of their energy level while other Learners might need a space which will help them become more alert when feeling "low energy." These spaces "transport" the Learner to a space that supports this type of regulation. Building upon those sensory space experiences, we now offer Guided Meditation: Sitting in the Snowfall and Guided Meditation: Sitting in the Aquarium.
Both guided meditations offer a serene, soothing experience with a voiceover offering breathing and body awareness reminders to support and encourage self regulation. These skills can be accessed later during times of potential stress.

Consider pairing it with: Any of the other learning cards in our library! These guided meditations are a great way to practice mindfulness in an approachable way.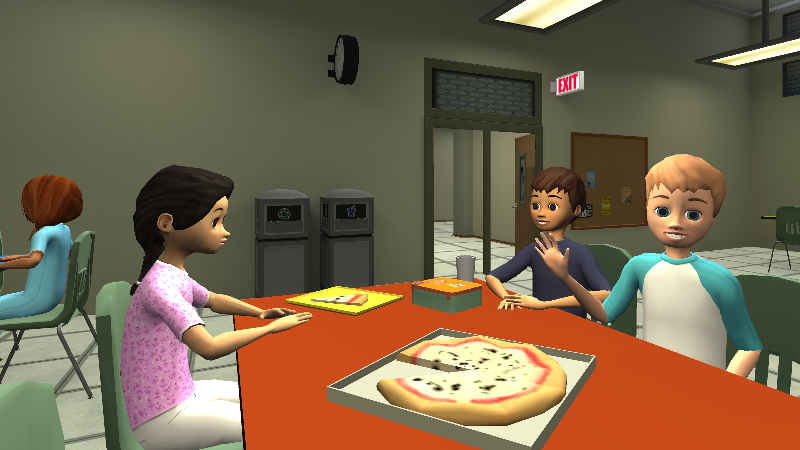 New Content: Join a Conversation
Who it is for: Learners of all ages, especially middle and high school aged students
What's new: One of our new skill categories, Responding to Auditory Information, helps the Coach guide the Learner through different scenarios where the Learner must listen and then perform a task or respond to a peer.
Regular users of Floreo may recognize the Join a Conversation Learning Card where the Learner attends to and joins a conversation among peers in the cafeteria. This Learning Card now has several randomized topics that might be discussed by school age children including food, art, sports, family and more. The Learner is asked to make an on-topic comment in response to the conversation.

Consider pairing it with: Our other lessons that take place in a school setting. You can help to ease your Learner's transition back to in-person school in the fall by practicing school lessons throughout summer break. These are great options for kids who spent most of the last year in a virtual setting!
Research study opportunity
FROM OUR PARTNERS AT CHOP
Our partners at Children's Hospital of Philadelphia are recruiting participants for a compensated survey about autism and police. Please consider participating or sharing with others who might be interested!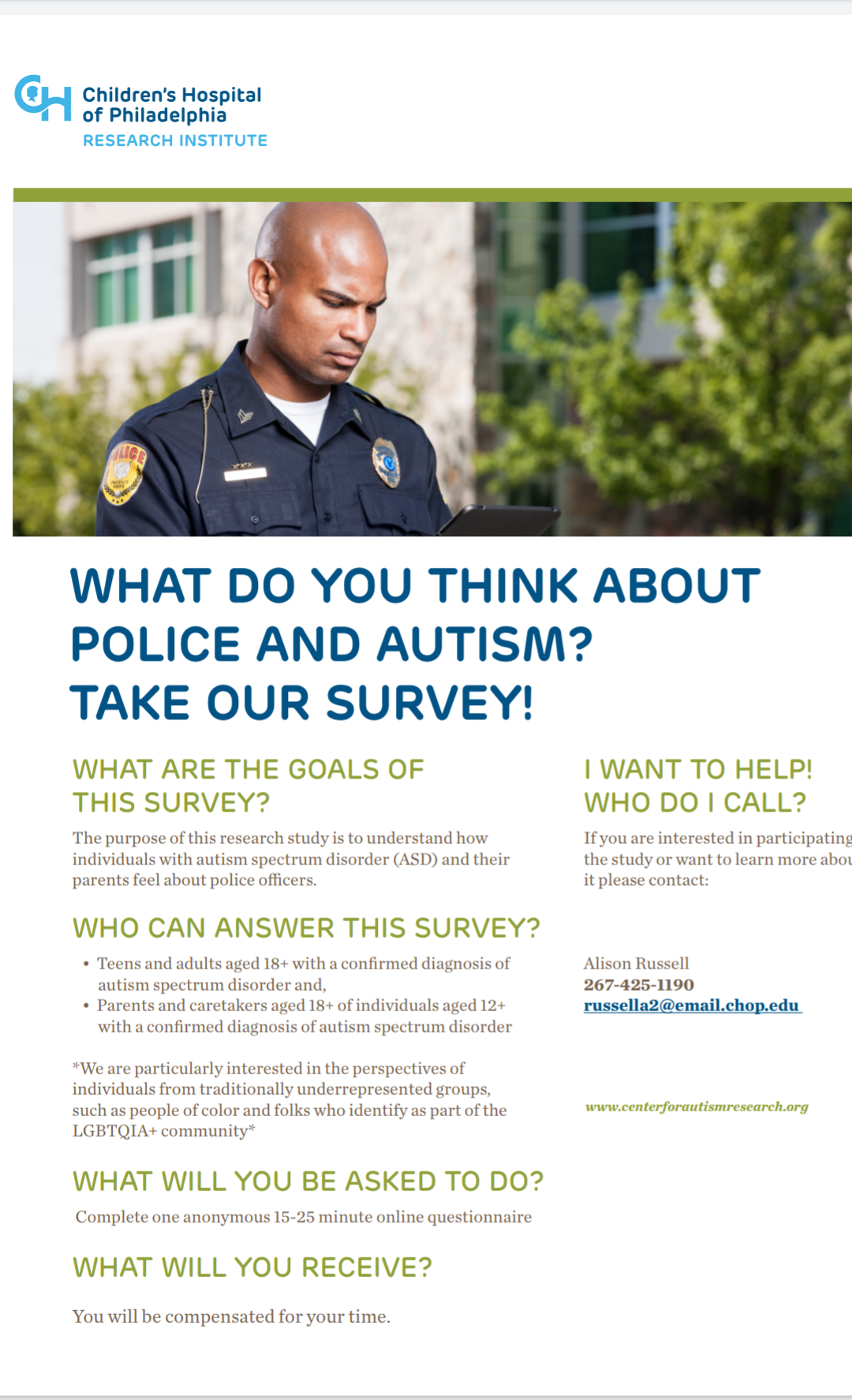 What have we been reading this week?
NEWS ROUND-UP