We continue to work on exciting new content and other projects to enhance the Floreo experience, and it is a great time to start talking about how Floreo can fit into your 2022 plans. Reply to this email to speak with a member of our team about the needs of your school district or practice and how we can help address them!
---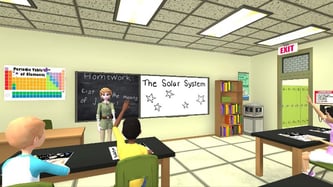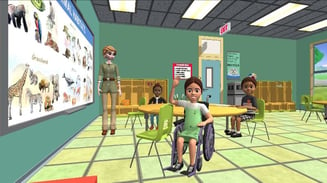 New Content
CHECK OUT OUR LATEST LESSONS
New Lessons: Raise Your Hand - Kindergarten and Raise Your Hand
Who it is for: Kindergarten and other school aged Learners
What's new: Our new Impulse Control skill category! In these new classroom lessons, the Learner practices impulse control by raising a hand before answering a question and otherwise refraining from calling out or correcting other students. With one lesson set in a brand new kindergarten classroom environment with adorable new characters, and one set in the familiar Floreo classroom environment, there are lots of new opportunities for Learners of all ages to practice!
Consider pairing with: Floreo's School Social lessons! Practice different types of greetings, small talk, and other pro-social interactions in classroom, hallway, and cafeteria environments!

Find these new lessons in brand new Impulse Control skill category once you have the latest version of Floreo! If you haven't yet had a chance to download the latest version of Floreo, it's a good time to do it! You can find it in the iOS app store by clicking this link. If you have Floreo rental equipment, make sure to turn it on, connect it to WiFi and let the update download before opening the app.

If you haven't yet subscribed, we would love to discuss subscription options with you. And if you or your staff would like to talk through the new content or any of the changes we've recently made, please set up time to speak to a member of our team!
---
Spotlight on
CUYAHOGA COUNTY BOARD OF DEVELOPMENTAL DISABILITIES
Cuyahoga County Board of Developmental Disabilities(Cuyahoga DD) discovered Floreo as they researched ways to use VR as a tool to expand technology usage amongst their Behavior Curriculum Intervention Specialist staff. After participating in an online demonstration with members of the Floreo team, they saw the potential right away: it was clear that our platform was a usable and engaging platform that they could implement with their clients immediately.
Initially starting a Floreo pilot program with two sets of equipment and a small number of staff, Cuyahoga DD quickly realized that there was a huge amount of interest within the community they serve. Through outreach in their newsletters, webinars for their parent community, and word of mouth organic outreach by staff, families are reaching out to Cuyahoga DD regularly to find out how they can get access to Floreo.
As Cuyahoga DD saw their clients start to build skills "in the areas of safety, social skills, communication, interactions, and exposure to new activities," it prompted them to expand their Floreo program to include ten more sets of equipment. The expansion will enable them to use Floreo with many more clients ranging from school age children to adults. One staff member shared, "I have seen growth in many of my students in different ways. One is now able to tolerate the headset for longer periods of time and is working on joint attention, another is working through her anxiety of responding appropriately to social interactions, and a younger student is practicing crossing the street."
We are always thrilled to hear success stories from our customers, and it makes us proud that our technology can benefit such a large number of diverse individuals. If you are thinking about implementing Floreo in your community, school district, or practice, Kelly Rainey, M.Ed, EdS. the Special Instruction Manager at Cuyahoga DD offers this encouragement: "Floreo has given me the opportunity to help my students build skills in many challenging areas in the comfort of their own homes. These skills can then be applied to the real world setting when they are ready. It has also given my families a healthy way to engage with technology."
Are you interested in being featured as a spotlight customer? Reach out to us for more information!
---
Medicaid update
ARE YOU LOOKING FOR MEDICAID-BASED SOLUTIONS?
Are you in Maryland, Wisconsin, Washington DC, or New York state? Reach out to us about Medicaid-based Floreo solutions.
---
Research study opportunity
FROM OUR PARTNERS AT CHOP
Our partners at Children's Hospital of Philadelphia are recruiting participants for a compensated survey about autism and police. Please consider participating or sharing with others who might be interested!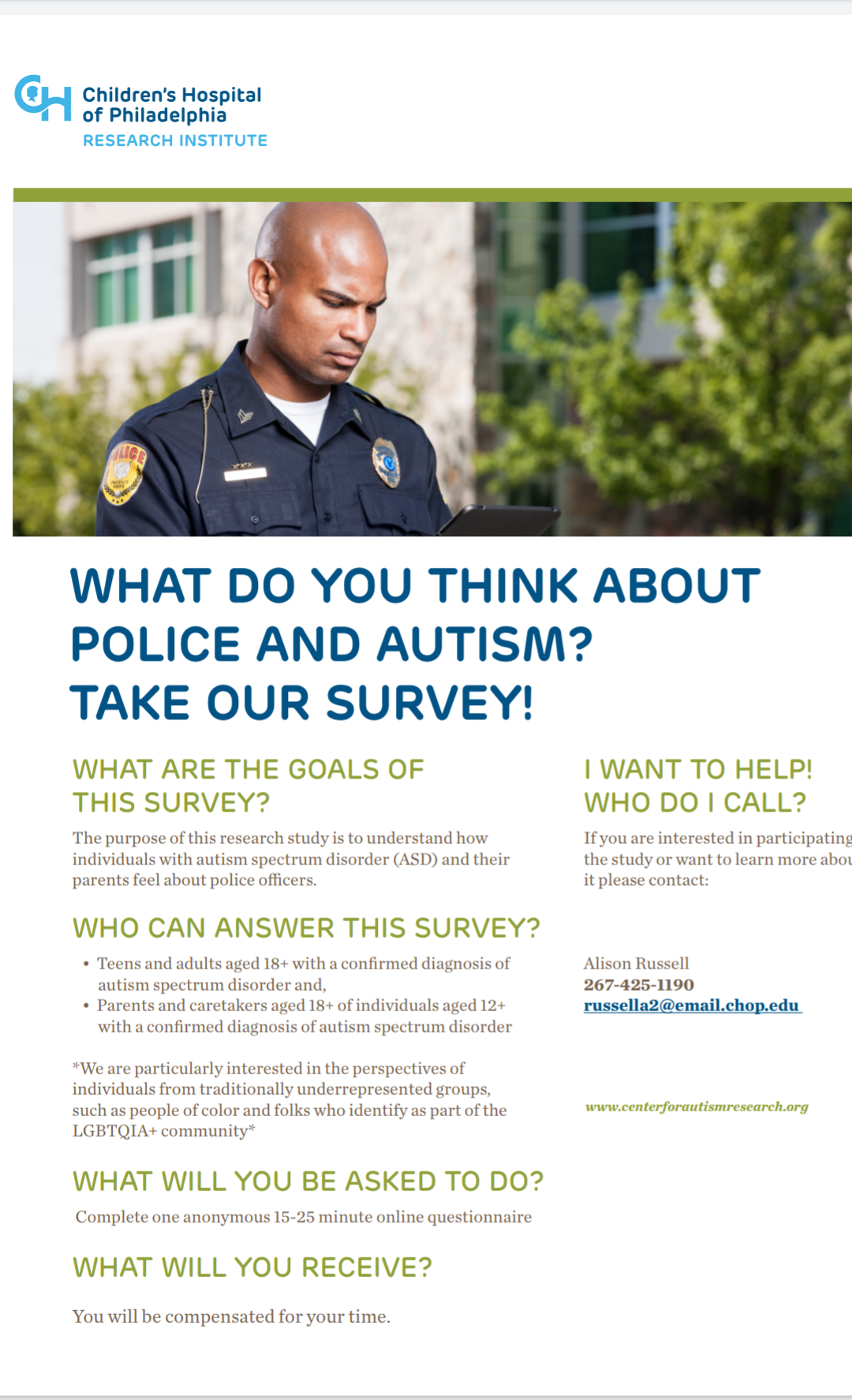 What have we been reading this week?
NEWS ROUND-UP