We are proud to say that the Floreo community has made a powerful impact this year. Despite the challenges and uncertainty of the pandemic, we celebrate our creative, innovative Coaches: over 300 of them, including educators, therapists, and family members in 19 countries around the world who delivered Floreo sessions to their Learners during 2021. Together, that group of Coaches used more than 16,000 Floreo lessons -- both in-person and via telehealth -- to make a difference in the outcomes and lives of over 800 Learners.

We are lucky to have you as part of our community. Thank you for spreading the word about our work, liking our posts on Facebook, Twitter, and LinkedIn, and sharing our newsletters with your friends and family.

We would love to talk about how you can join this elite group of cutting edge Coaches. If you are thinking of implementing Floreo in your practice or school district in 2022 please email us at info@floreotech.com to connect with a member of our team.
---
Spotlight on
EMBRACE THERAPY SERVICES
Embrace Therapy Services (ND) was drawn to Floreo when they learned about all of the potential opportunities available within our lesson library to help their clients work on different goals and skills.
Embrace staff members have been getting the word out to their client base (and potential new clients!) by maximizing their social media presence. They have introduced a weekly "Floreo Friday" post that includes videos of staff members enjoying Floreo lessons and descriptions of some lessons that clients can use. Their posts highlight different skills clients can practice, describe the individual-based pacing, and showcase the cutting edge technology that sets them apart from similar organizations.
Occupational Therapist and co-owner, Christina Swendra, shared: "Many families have really been excited about the safety, self regulation, social skills, and daily living skills activities. We have had families reach out and say that they want their children to give VR a try. We are excited to be able to offer a technology to our amazing families that is fun and interactive, and has research to back up its effectiveness."
The staff at Embrace Therapy Services has found Floreo to be a great tool to use with kids of different ages and abilities, especially given the variety of lessons that are available, the fun environment, and the engagement they're seeing from their clients.
Christina encourages anyone considering implementing Floreo in their practice to take the leap! "It is so fun and you will not be disappointed. I would encourage setting up a demo to see all the features, look at the website to look at the different lessons that are offered to see if they are appropriate for your family or clients that you see, and give it a try. All of our kids and families that have tried it really enjoy it and we are hoping to share with many more. Floreo is new to the therapy we provide, but will surely help kids learn skills that they can use for a lifetime."
Check out one of their Floreo Friday posts and don't forget to show your support by following them or liking their posts!
Are you interested in being featured as a spotlight customer? Reach out to us for more information!
---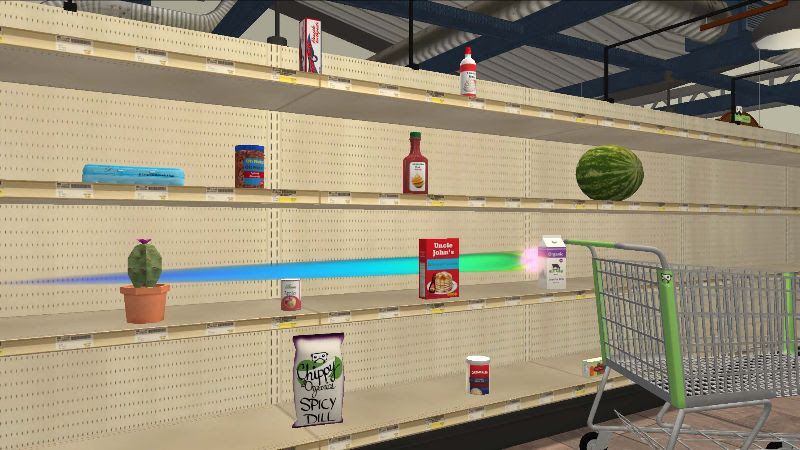 New Content
CHECK OUT OUR LATEST LESSONS
In case you missed it: we just released the latest lesson in the Floreo Grocery Store! Help your Learner practice scanning the shelves for items on their grocery list. With a tutorial and eight challenge levels, there are lots of opportunities to practice this important skill and help your Learner prepare for a trip to the grocery store.
Find this new lesson in the Focusing skill category once you have the latest version of Floreo! If you haven't yet had a chance to download the latest version of Floreo, it's a good time to do it! You can find it in the iOS app store by clicking this link. If you have Floreo rental equipment, make sure to turn it on, connect it to WiFi and let the update download before opening the app.
If you haven't yet subscribed to Floreo, we would love to discuss subscription options with you. And if you or your staff would like to talk through the new content or any of the changes we've recently made, please set up time to speak to a member of our team!
---
Other exciting developments in autism tech
A SENSORY-FRIENDLY PLACE TO RELAX AND SLEEP
zPods, a maker of sensory-friendly sleep solutions for autistic children, recently obtained an Arch Grant, a prestigious award for startups in the Saint Louis, MO region. Arch Grants is a rigorous program for helping new businesses get a strong start. With this award, Arch Grants signaled its enthusiasm for solutions to some of the biggest challenges facing autistic individuals. zPods continues to grow and to make great progress in developing exciting new technologies that will benefit the autism community and beyond.
---
Medicaid update
ARE YOU LOOKING FOR MEDICAID-BASED SOLUTIONS?
Are you in Maryland, Wisconsin, Washington DC, or New York state? Reach out to us about Medicaid-based Floreo solutions.
---
Research study opportunity
FROM OUR PARTNERS AT CHOP
Our partners at Children's Hospital of Philadelphia are recruiting participants for a compensated survey about autism and police. Please consider participating or sharing with others who might be interested!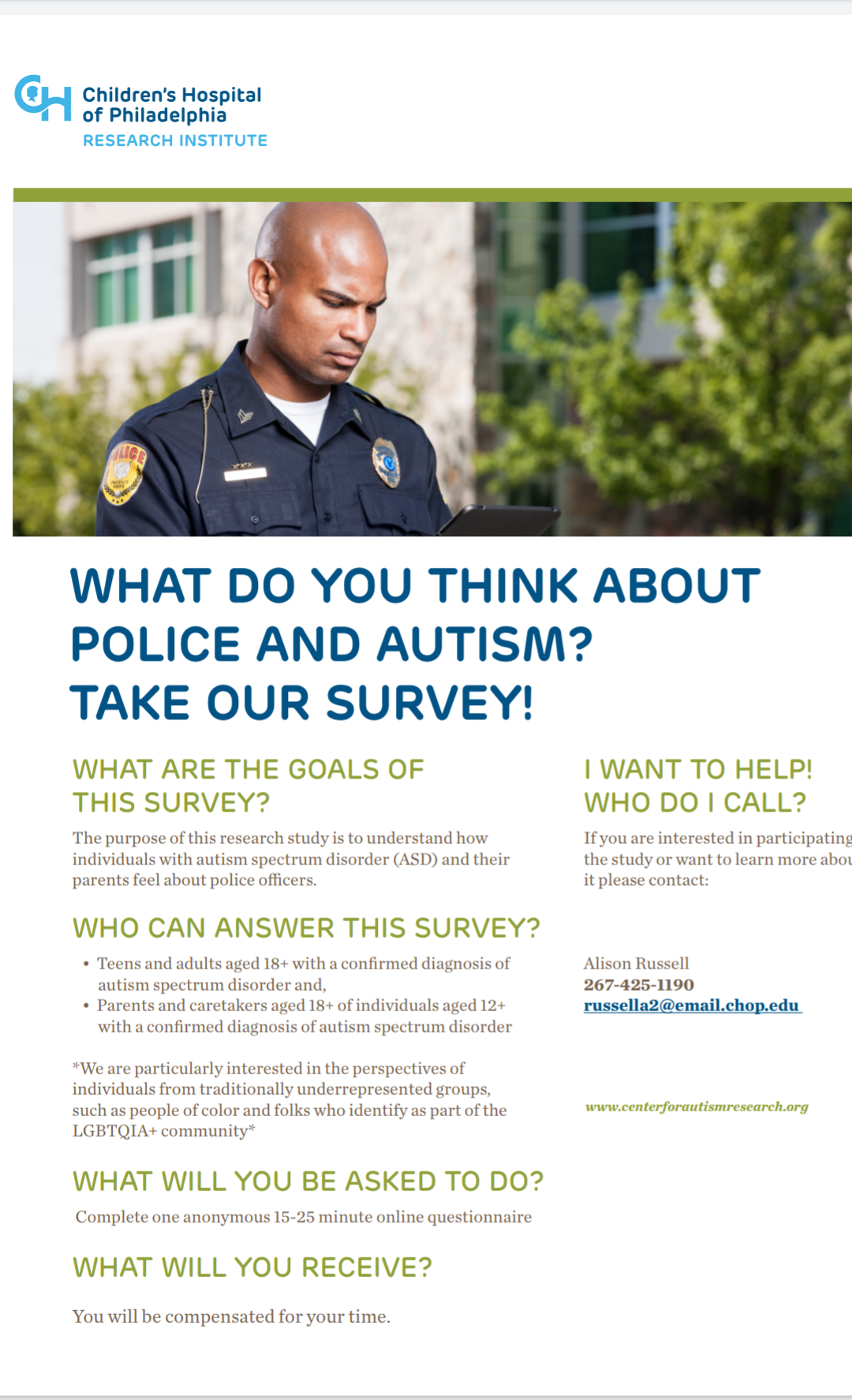 What have we been reading this week?
NEWS ROUND-UP