Our team at Floreo sends our hopes for health and happiness for you and your loved ones in 2022! We value each and every one of our customers and future customers and cannot express our gratitude enough for your ongoing support.

We would love to add you to the Floreo family in 2022! Email info@floreotech.com to set up time to speak with a member of our team.
---

Coming soon
NEW REPORT IN YOUR FLOREO PORTAL
If you haven't checked it out yet, the Floreo portal is available to all of our customers to generate reports on their Learners' activity with Floreo. Use the same username and password that you use for the Floreo app to log in to the Floreo portal. We are excited to announce that a new report will be available in your organization's admin portal soon! You will be able to use this new report to show the progress your Learner has made in the different lessons they have played. Stay tuned for the release announcement and let us know what other reports you would like to see us build for your portal!
---
Medicaid update
ARE YOU LOOKING FOR MEDICAID-BASED SOLUTIONS?
Are you in Maryland, Wisconsin, Washington DC, or New York state? Reach out to us about Medicaid-based Floreo solutions.
---
Research study opportunity
FROM OUR PARTNERS AT CHOP
Our partners at Children's Hospital of Philadelphia are recruiting participants for a compensated survey about autism and police. Please consider participating or sharing with others who might be interested!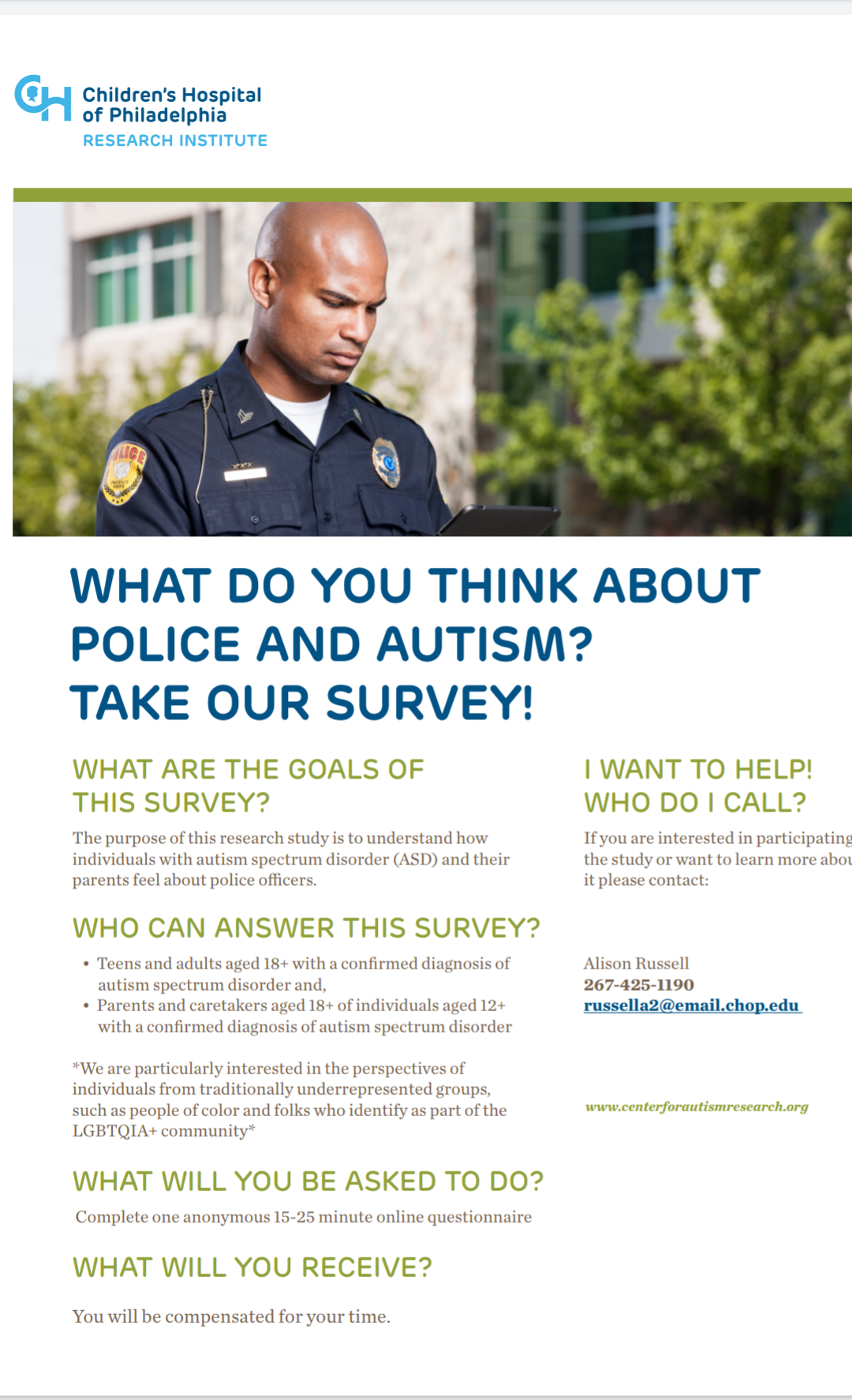 What have we been reading this week?
NEWS ROUND-UP
Adults who discovered they were autistic –

after their child was diagnosed
A study at UNC

showed a new comprehensive intervention for high school students with autism was more successful in helping them reach educational goals than typical services