Have you been wondering if Floreo might be a good fit for your school, practice, or family? We created a short experience to determine if Floreo has lessons to help address challenges your Learner might be experiencing. Click the button below to find out if Floreo is right for you!
We also recommend reviewing the Floreo lesson library which includes descriptions and objectives for each of our lessons -- just click on each lesson to read more about it! Is Floreo right for you?
---
Floreo in action
CEO VISIT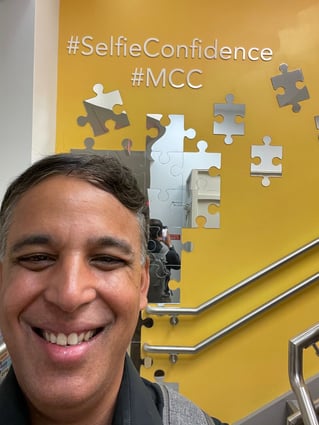 Floreo Founder/CEO, Vijay Ravindran, has had the opportunity to get to meet some of our customers while traveling around the US for meetings and conferences over the past few months. In August, he was able to visit Floreo customers at the innovative private school The Manhattan Childrens Center (NY). MCC was our pioneer customer for using Floreo as a telehealth application, joining us right at the beginning of the pandemic, and recently renewed their Floreo program for their third year.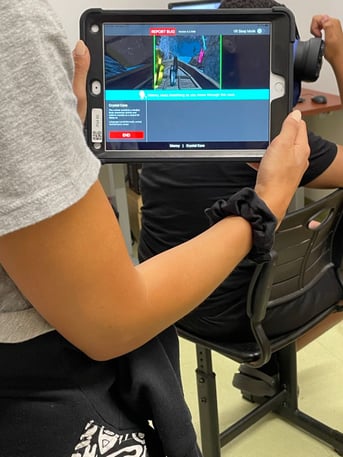 Vijay was so excited to be able to observe two students go through their regularly scheduled Floreo session and observe a food sampling session to help widen students' diets. MCC also has facilities for teaching important home independent living skills like brushing teeth and cooking. Thanks to the wonderful folks at MCC for hosting a visit! We hope to be able to visit more Floreo customers soon!
---
New Partnerships
The Floreo community continues to grow
A huge congratulations to our partners at Celebrate the Children (NJ) and New Canaan Public Schools (CT) who just renewed their Floreo programs. We look forward to continue helping you serve the needs of your students and communities!
Are you ready to join the Floreo family? We would love to discuss implementation in your school, district, or practice!
---
Events

ABAI Dublin
Meet Floreo's VP of Enterprise, Stephen Donaldson at the ABAI Dublin Conference September 1-3. If you are attending, let us know, we would love to set up time to meet with you!
---
Recent Press
POWERTOFLY'S DIVERSITY REBOOT SERIES
Floreo Director of Customer Success, Heather Manning, participated in a session during PowerToFly's recent summit, Destigmatized: Visible & Invisible Disabilities and Neurodivergence to discuss Floreo during the session Closing The Neurodiverse Social And Communication Gap With VR Technology. Watch the session.
---
Research study opportunity
FROM OUR PARTNERS AT CHOP
Our partners at Children's Hospital of Philadelphia are recruiting participants for a compensated survey about autism and police. Please consider participating or sharing with others who might be interested!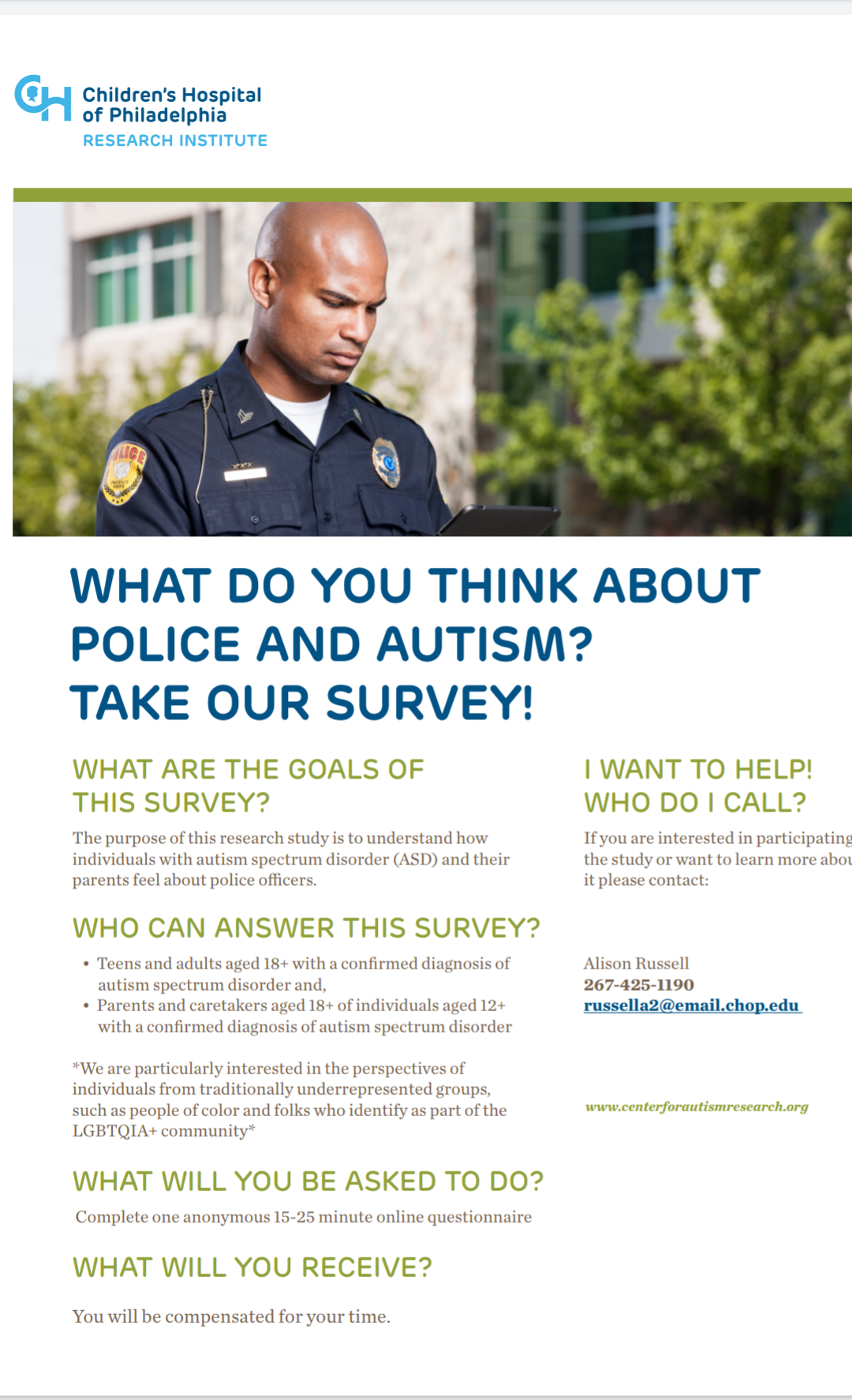 What have we been reading this week?
NEWS ROUND-UP