We see the potential in everyone and are inspired to help everyone live their best life. We offer our support, understanding, and kindness and honor all of the things that make people different.

We know that every child and family is unique, and the way each of you celebrate World Autism Awareness Month differs. We loved reading about autistic strengths and role models from Dr. Lutza Ireland. Whether it is celebrating new friends, empowering and accepting others, or supporting inclusive hiring, we would love to hear what your family or organization is doing to celebrate this month!
---
New Partnerships
THE FLOREO COMMUNITY CONTINUES TO GROW
A warm welcome to our newest partner: Fitness for Health (MD). We look forward to helping you serve the needs of your clients and community!
Are you ready to join the Floreo family? We would love to discuss implementation in your school district or practice!
---
Floreo accepted to the HealthSpark Accelerator
2021 COHORT
We are thrilled to announce that Floreo has been accepted into the HealthSpark Accelerator, focusing on accelerating digital and telehealth solutions that empower rural healthcare. We will join 9 other digital and telehealth companies selected to participate in the 2021 cohort.
---
Floreo in the news
FEATURED IN THE YUMA SUN
Local Arizona newspaper outlet, the Yuma Sun, recently showcased Floreo. Read more about the work we are doing with a focus on our talented Art Director, Meredith Gammon, who is a Yuma resident!
---
Research study opportunity
FROM OUR PARTNERS AT CHOP
Our partners at Children's Hospital of Philadelphia are recruiting participants for a compensated survey about autism and police. Please consider participating or sharing with others who might be interested!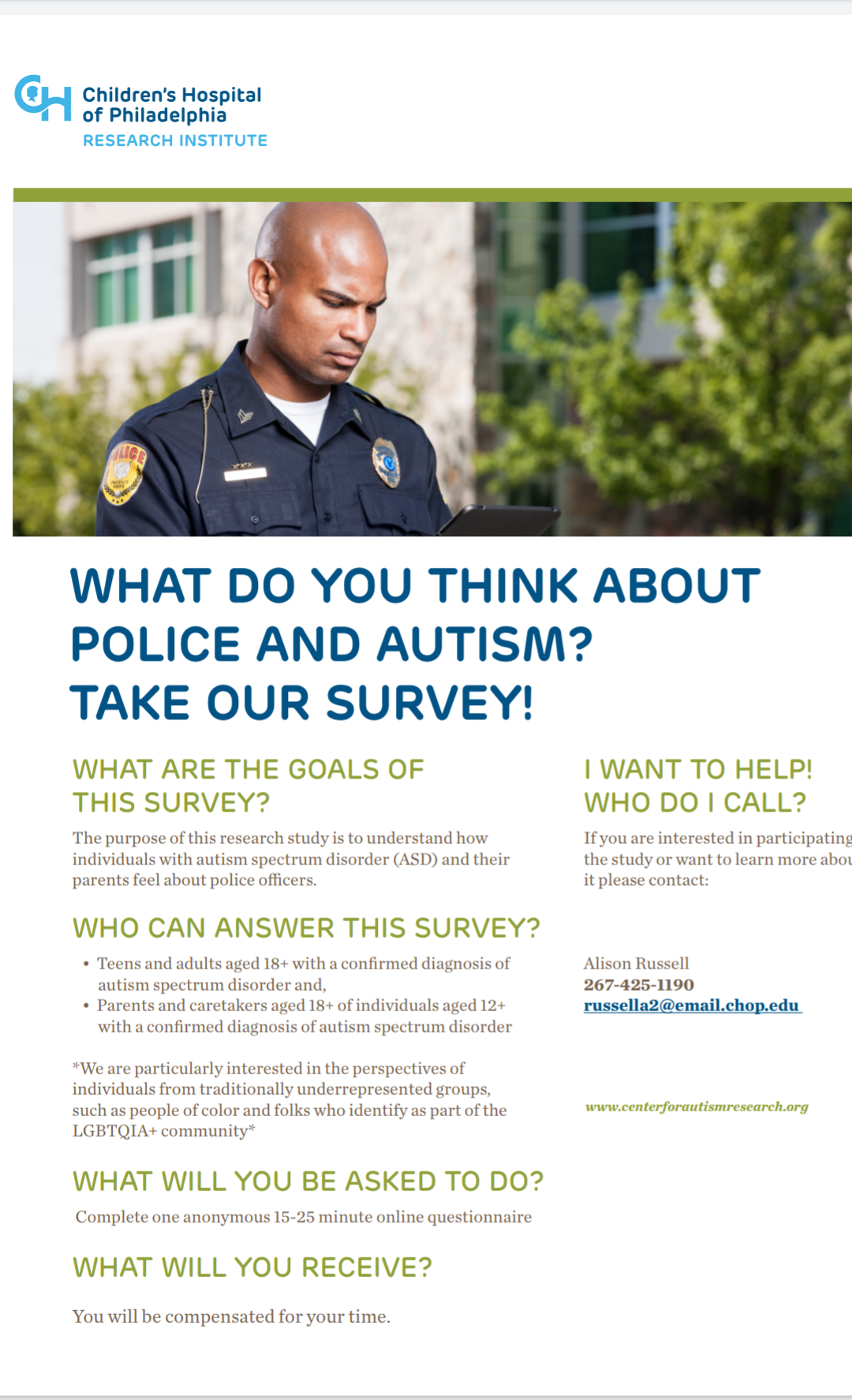 What have we been reading this week?
NEWS ROUND-UP