Are you getting into the fall spirit as things start to cool down in many places around the US? If your Learner will be participating in Trick-or-Treating this Halloween, get them prepared for the experience by playing our Trick-or-Treat lesson. Your Learner can practice a routine to understand what to expect when Trick-or-Treating, as well as social skills like remembering to say "Please" and "Thank you" when requesting candy.

To make things extra fun, have your Learner dress up in their favorite costume and have the Coach place a piece of real candy in their hand or bag during the lesson. Floreo character Emma is dressed up in a booooo-ti-ful costume too!

Find the Trick-or-Treat lesson in the Community & Daily Living or the Infrequent Events skill categories. Or read more about it and all of the lessons in our library. We would love to hear how it helped your Learner!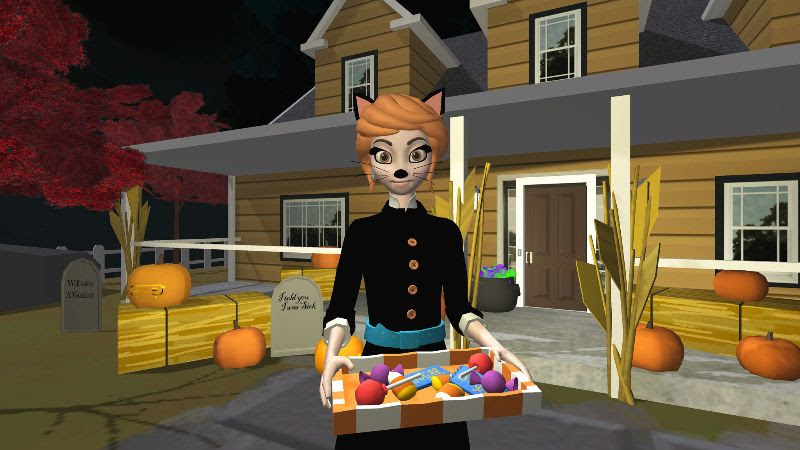 ---
New Partnerships
THE FLOREO COMMUNITY CONTINUES TO GROW
A warm welcome to our newest partners: ICAN Center (WA). We look forward to helping you serve the needs of your clients and community!
Are you ready to join the Floreo family? We would love to discuss implementation in your school, district, or practice!
---
New Feature
CHECK OUT THE NEW SEARCH BAR
As our lesson library continues to expand, we've tried to make it easier for Coaches to locate the lesson you are looking for as quickly as possible. In addition to placing some lessons in multiple skills categories (only if they are applicable, of course!), we also recently launched a new search bar on the Coach's menu screen on the iPad.

If you know the name of the lesson you are looking for, simply start typing in the name. If you are not quite sure of the lesson name, you can also search by keyword and all of the lessons with that keyword will pop up for you.

Remember that you can read the descriptions of all of our lessons in the app or on our website to help you decide which you would like to practice with your Learner.
---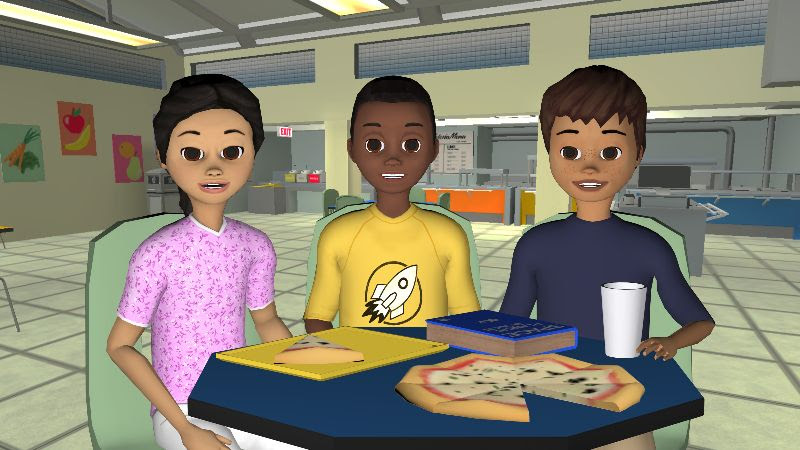 Tools & Tips
MAKE THE MOST OF YOUR FLOREO SUBSCRIPTION
Last month, our Join a Conversation lesson was Floreo's most played lesson. Coaches and Learners enjoyed practicing joining a conversation between students in a cafeteria, identifying the topic, and adding a comment to show interest and understanding. This lesson provides the opportunity to practice discussing 11 different topic areas including conversations on movies, games, art, music and more.

If you haven't already tried this lesson, check it out in the School Social or Responding to Auditory Information skill categories. If you find it in the School Social category, you'll also notice that there is a "high traffic" version of this lesson which introduces auditory and visual distractions that you might expect in a school cafeteria. When your Learner is ready to move on from a quiet, mostly empty cafeteria, take things up a notch with the populated cafeteria!
---
Medicaid update
ARE YOU LOOKING FOR MEDICAID-BASED SOLUTIONS?
Are you in Maryland, Wisconsin, Washington DC, or New York state? Reach out to us about Medicaid-based Floreo solutions.
---
Research study opportunity
FROM OUR PARTNERS AT CHOP
Our partners at Children's Hospital of Philadelphia are recruiting participants for a compensated survey about autism and police. Please consider participating or sharing with others who might be interested!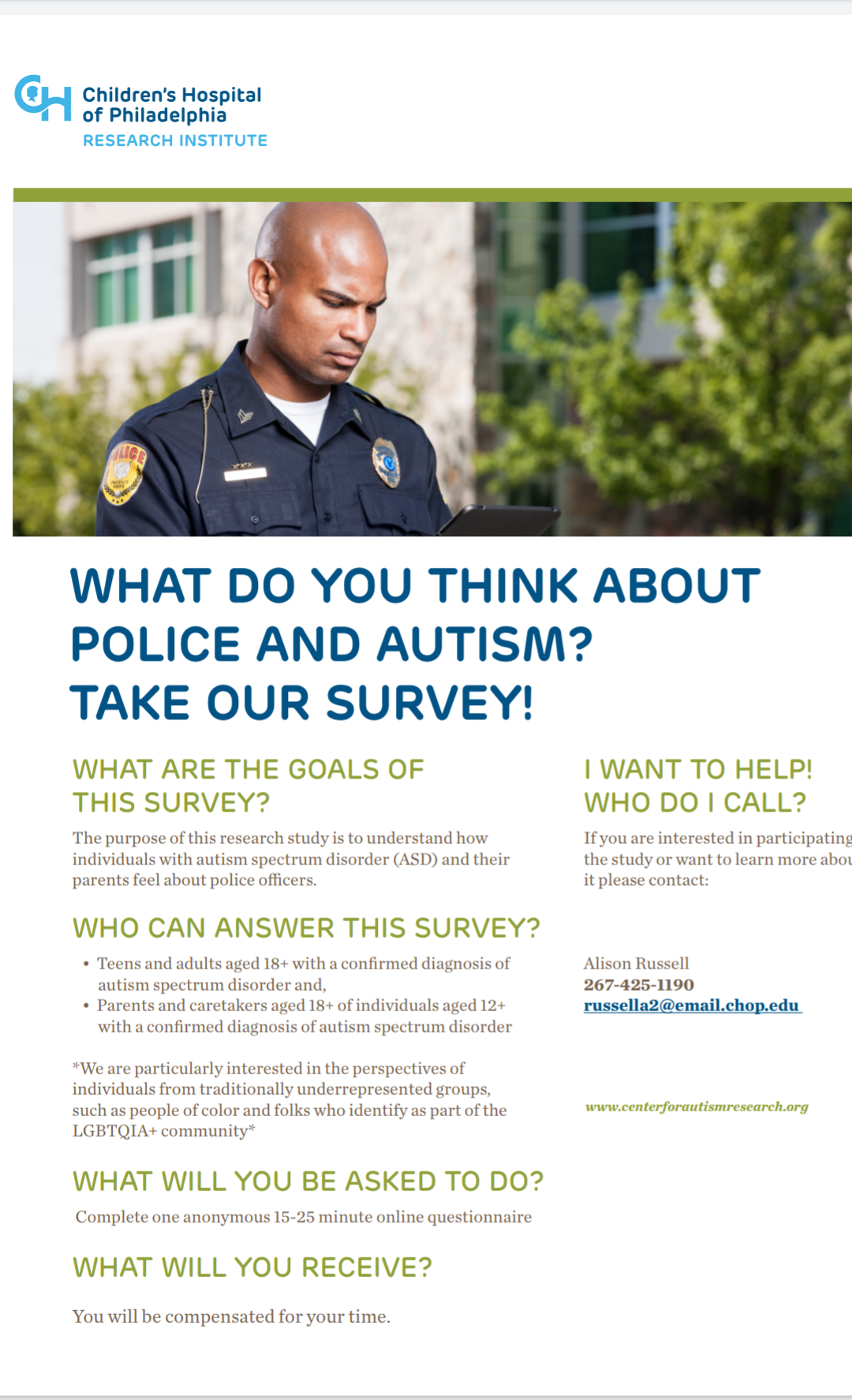 What have we been reading this week?
NEWS ROUND-UP