In case you missed it: our complete redesign and July release is live. We have had some great feedback from folks who have had a chance to download the latest version and experience the changes. We love to hear that people are finding it easier to locate the lessons most applicable to their Learners and that customers love our new Executive Functioning Learning Cards. Let us know what you think too!
If you haven't yet had a chance to download the latest version of Floreo, it's a good time to do it! You can find it in the iOS app store by
clicking this link
. If you haven't yet subscribed, we would love to discuss subscription options with you. And if you or your staff would like to talk through the changes we released as part of the redesign, please set up time with us.
---
New Partnerships
THE FLOREO COMMUNITY CONTINUES TO GROW
A warm welcome to our newest partner: A Step Up Academy (PA). We look forward to helping you serve the needs of your students and community!
Are you ready to join the Floreo family? We would love to discuss implementation in your school district or practice!
---
Stay tuned for our July release
SNEAK PEEK OF OUR RECOMMENDATIONS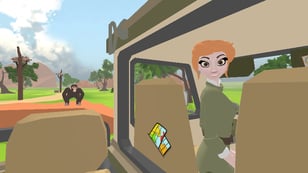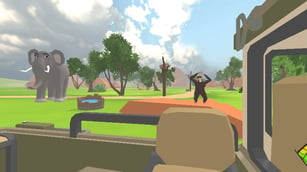 New Content
CHECK OUT OUR LATEST LESSONS
We released 16 new Learning Cards last week (including our brand new content related to Executive Functioning)! We showed you our new Guided Meditations and updated Join a Conversation Learning Cards last week and we will continue to unveil the newly released lessons in upcoming newsletters!
New Lessons: Listen & Find series
Who it is for: Learners of all ages
What's new: Our new Responding to Auditory Information skill category helps the Coach guide the Learner through different scenarios where the Learner must listen and then perform a task or respond to a peer.
In the new Listen & Find Learning Cards, the Learner listens and then follows the safari guide's instructions to find characters in the scene by name or feature. But there is a twist -- the Learner needs to wait until the guide says, "Go," before starting to look. In this series, there are five new Learning Cards with built in randomization to give your Learner plenty of opportunities to try different combinations!

Consider pairing it with: Our Spatial Concepts Learning Cards! In Spatial Concepts - Left & Right, help your Learner follow the directions to first notice left and right and then move up and down in a fun and visually engaging train station environment.
Help your Learner follow the directions to notice and identify the different locations the train visits and use prepositions to describe the scene in Spatial Concepts - Where is the Train?
Then, revisit the Listen & Find series to practice and reinforce descriptive language too!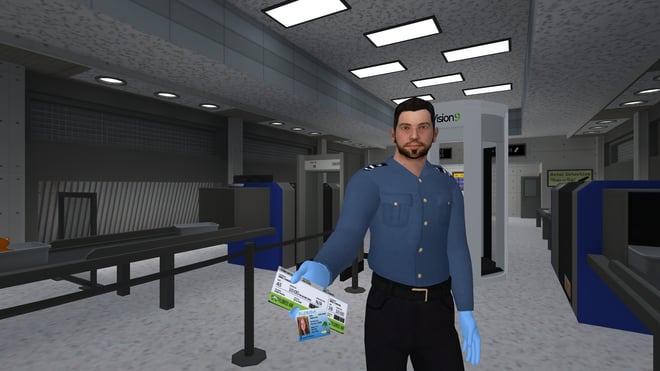 New Content: Understanding Airport Security
Who it is for: Learners of all ages, especially middle and high school aged students
What's new: Also in our Responding to Auditory Information skill category, this lesson helps the Learner to attend to important auditory information needed to navigate through an airport security check.
Regular users of Floreo may recognize the environment of this Learning Card from our original Airport Security Check Learning Card. This Learning Card provides Coaching questions throughout the experience to ensure that the Learner has paid attention to the airport security information as it is presented.
Consider pairing it with: Street Crossing lessons in the new Community & Daily Living skill category can help your Learner practice another mode of travel.
All of our travel lessons provide a safe, repeatable spot for the Learner to practice vital skills related to navigating the community. In VR, the Learner can practice as many times as needed without the prying eyes or potential rude comments from strangers who may interrupt a real life experience.
FROM OUR PARTNERS AT CHOP
Research study opportunity
Our partners at Children's Hospital of Philadelphia are recruiting participants for a compensated survey about autism and police. Please consider participating or sharing with others who might be interested!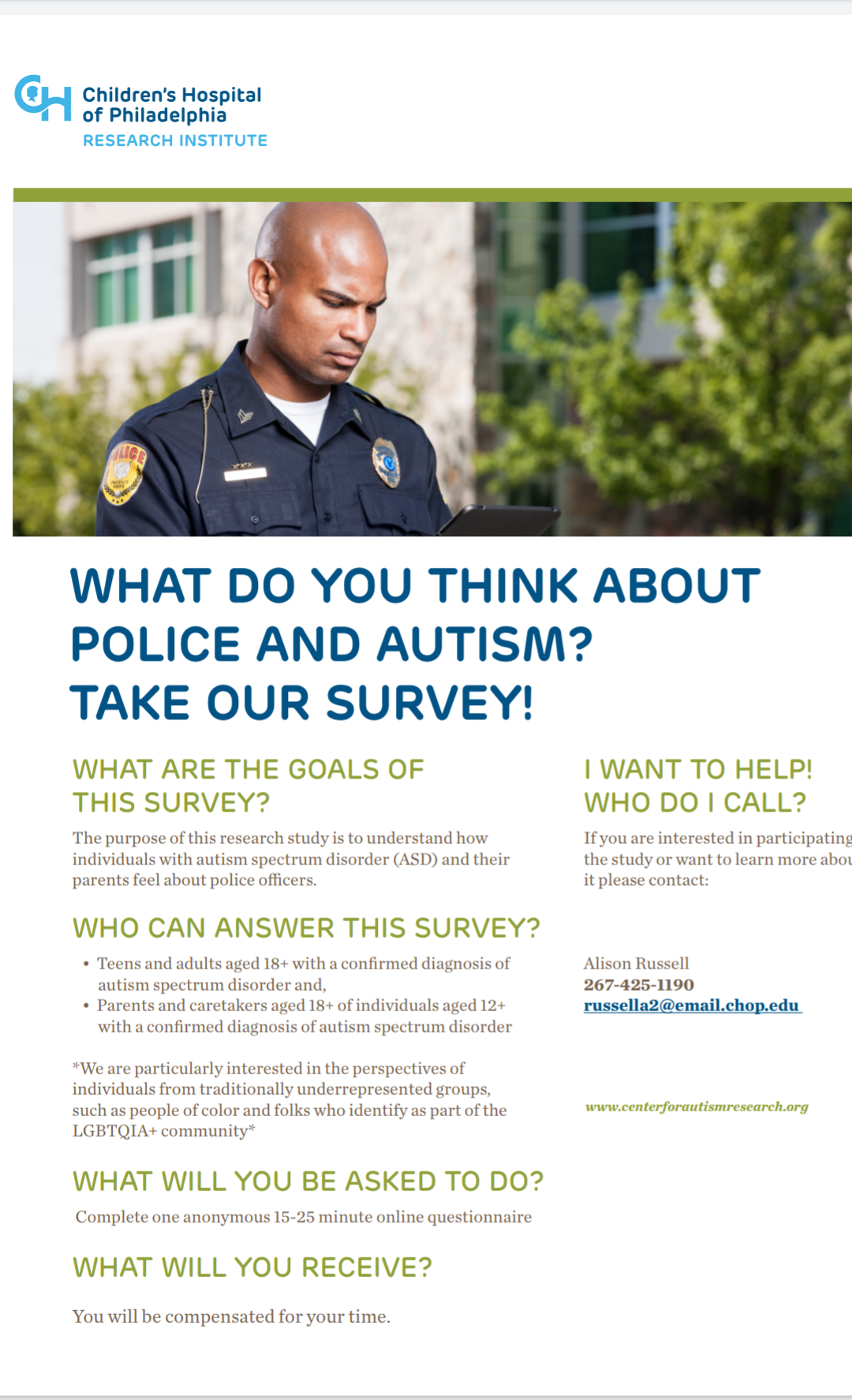 What have we been reading this week?
NEWS ROUND-UP