It is hard to believe we are halfway through the summer! We have had an exciting one: between our launch of the first Floreo clinic at Wonder Years Pediatrics, our huge redesign, and our expansion into content to address executive functioning skills, we have hardly had time to think! Our talented team continues to work on more exciting content, including the upcoming Floreo Store!

If you haven't yet had a chance to download the latest version of Floreo, it's a good time to do it! You can find the latest version in the iOS app store by clicking this link. If you haven't yet subscribed, we would love to discuss subscription options with you. If you or your staff would like to talk through the changes we released as part of the redesign or the new content, please set up time with us by clicking below.
---
New Study Shows Increased Medication Prescribing in Patients with autism
A SUMMARY BY DR. GREGORY DOWNING
Dr. Downing of Innovation Horizons is a consultant to Floreo and a community pediatrician.

Among the most common challenges in the care of children and adolescents with autism spectrum disorder (ASD) is the decision making about the use of medications for co-existing behavioral issues. Few behavioral or psychoactive medications have been extensively studied for their safety and effectiveness to achieve FDA approval and it is commonplace to have to try multiple medications in an effort to find an appropriate fit for a particular patient. New research on medication prescribing shows trends that help bring these challenges into focus.

Researchers from Harvard Medical School were interested in finding out more about the prescribing patterns of medications for common co-existing conditions so they examined the medical insurance claims data over a 6 year period of 146,433 individuals with an ASD diagnosis. Of them, nearly 60% were on at least one medication for a duration of at least one year. They studied the medication type, the type of co-existing condition that was diagnosed, and the frequency that a patient's medication where changed over time. Over the course of the study period, the results confirmed the common notion that there is a trend associated with increased use of medications for ASD patients.

They found that many individuals undergo treatment with a wide variety of medications on a trial basis for symptoms associated with other common disorders that coincide with autism. The most common medication uses were for mood disorders, attention-deficit/hyperactivity disorder and anxiety disorder. Other features of the study showed that health care providers make frequent changes in drug regimens over time as they attempt to manage associated symptoms and comorbidities. Another significant change over time was that in 2019, about 30 percent of ASD patients were on two or more psychotropic drugs simultaneously to manage those comorbidities, representing a doubling of that percentage since 2014.

Currently, the limited evidence on many of the medications used in this setting requires careful management for ASD patients being treated with them. The American Academy of Pediatrics recommendations calls for the use of behavioral interventions as a primary method to manage these conditions to the extent possible. Given these circumstances, the researchers that conducted this study suggest that future research and policy efforts are needed to better define medication management of ASD symptoms and their effects on quality of life while continuing to optimize clinical guidelines.

Medication Use in the Management of Comorbidities Among Individuals With Autism Spectrum Disorder From a Large Nationwide Insurance Database. JAMA Pediatr. doi:10.1001/jamapediatrics.2021.1329 Published online June 7, 2021.
---
Stay tuned for our July release
SNEAK PEEK OF OUR RECOMMENDATIONS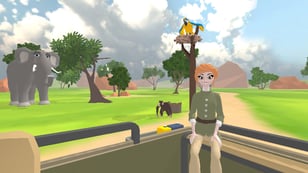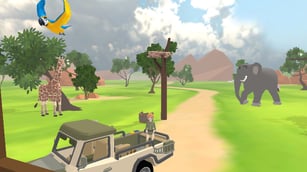 New Content
CHECK OUT OUR LATEST LESSONS
We released 16 new Learning Cards as part of our July release and redesign (including our brand new content related to Executive Functioning)! We showed you our new Guided Meditations, Join a Conversation, Understanding Airport Security and Listen & Find series Learning Cards in the past few newsletters and we will continue to unveil the newly released lessons in this space.
New Lessons: Focusing
Who it is for: Learners of all ages
What's new: Our new Focusing skill category helps the Coach guide the Learner through different scenarios where the Learner must focus on relevant auditory or visual information.
In the new Focusing Learning Cards, you'll find some new lessons set in the safari park scene: Find That Sound, Follow the Animals, and Quickly Follow a Point. In Find That Sound, the Coach helps the Learner to find the animal or person who is making a sound. The Coach can choose the targets so that the Learner is finding each animal or person from a different location every time.

In Follow the Animals, the Learner is asked to maintain focus on animals in order to visually track them as they move across the screen. The Coach can choose from short, medium or long paths for each of the three animals, and each animal moves in different directions and dimensions.

In Quickly Follow a Point, the Learner is asked to quickly shift focus from the safari guide to an animal to which she is pointing. The Coach can choose whether or not to incorporate a bell chime to help remind the Learner to look quickly at the chosen animal.

Consider pairing with: The Spatial Concepts series to practice and reinforce directional language like up & down, in & out, and left & right.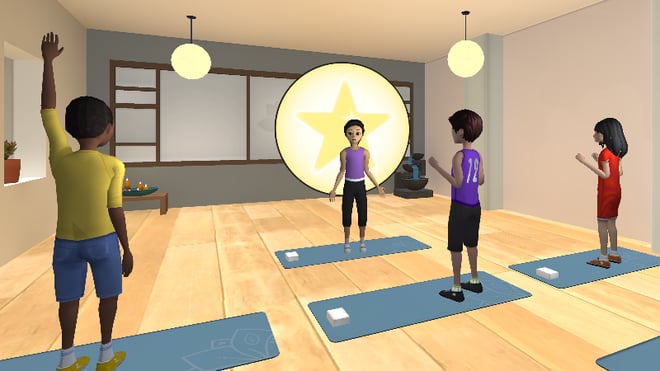 New Content: Focus on Yoga Instructions
Who it is for: Learners of all ages
What's new: Also in our Focusing skill category, this lesson helps the Learner to focus on the instructor of the yoga class in order to follow directions for simple yoga poses, while hearing the auditory distraction of people talking in class.
Regular users of Floreo may recognize the environment of this Learning Card from our original Yoga Poses lesson. This Learning Card provides auditory distractions via other students in the class throughout the experience to give the Learner practice focusing when there is background noise and help the Coach determine that the Learner has paid attention to the instructor's directions as it is presented.
Consider pairing it with: Emotional Regulation lessons like our Guided Meditations or Calming Reminders in the Crystal Cave.
---
Research study opportunity
FROM OUR PARTNERS AT CHOP
Our partners at Children's Hospital of Philadelphia are recruiting participants for a compensated survey about autism and police. Please consider participating or sharing with others who might be interested!
Our partners at Children's Hospital of Philadelphia are recruiting participants for a compensated survey about autism and police. Please consider participating or sharing with others who might be interested!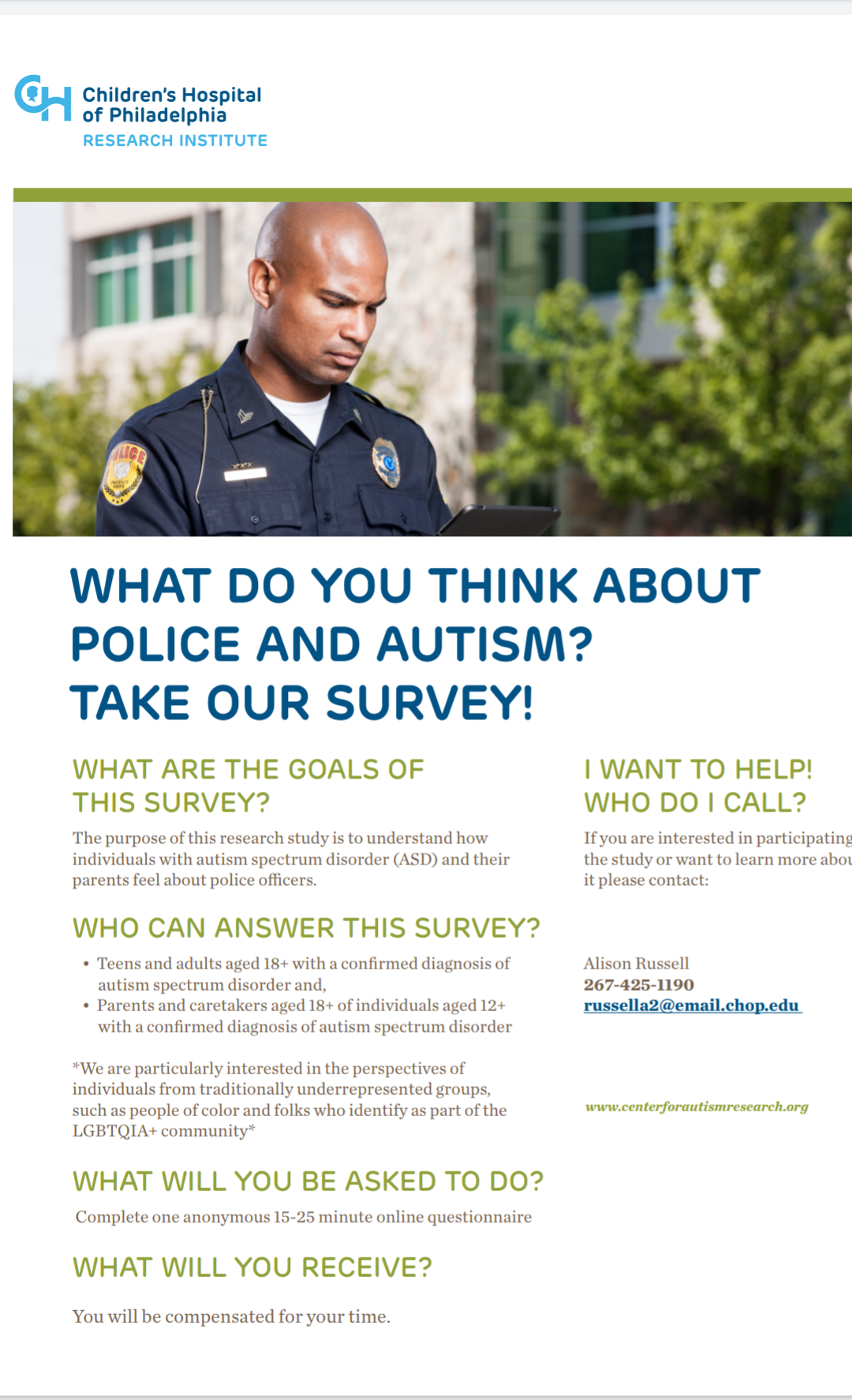 What have we been reading this week?
NEWS ROUND-UP