We are gearing up for an exciting last quarter of 2022. New content has just been released as part of our partnership with Wild Immersion (a company that has created the first virtual animal reserve!). We had such a great response to the first two lessons in this series (Koala and Iguana) and we hope to hear more feedback on these!
We would love to hear how we can support you as the school year begins or rapidly approaches! If you are interested in starting a Floreo subscription for your practice, school district, or family, please tap the button below to set up time to speak to a member of our team. Contact us.
---


New Content

CHECK OUT OUR LATEST LESSONS
New Lessons: Orangutan & Snowy Landscapes
Who it is for: Learners of all ages
What's new: As part of our continued partnership with Wild Immersion, we are excited to announce the release of two new lessons! You will find Orangutan in the Responding to Auditory Information skill category and Snowy Landscapes in Emotional Regulation. Your Learner can see the 360 degree videos featuring real orangutans and listen to some fun facts about these animals. After your Learner listens to the lesson voiceover, we've provided some comprehension questions which the Coach can use to assess the Learner's ability to attend to the information presented. Your Learners may also just enjoy getting to be close to the orangutans!
The Snowy Landscapes scene is a relaxing experience for the Learner to enjoy. Traveling slowly over treetops and mountaintops, the soothing vistas are a serene place to help practice deep breathing or other emotional regulation skills.
Consider pairing with: The Listen & Find lessons in Responding to Auditory Information for more practice listening to and retaining information. Or visit the Emotional Regulation skill category and take another relaxing break with Floreo's Guided Meditations (in the aquarium or sitting in the snowfall) and Guided Focus for Body Relaxation.

Find these new lessons in the Responding to Auditory Information and Emotional Regulation skill categories once you have the latest version of Floreo! If you haven't yet had a chance to download the latest version of Floreo, it's a good time to do it! You can find it in the iOS app store by clicking this link. If you have Floreo rental equipment, make sure to turn it on, connect it to WiFi and let the update download before opening the app.
Reminder that you will need to have iOS 15 installed on your iPad and iPhone in order to download the latest version of Floreo.

If you haven't yet subscribed to Floreo, we would love to discuss subscription options with you. And if you or your staff would like to talk through the new content or any of the changes we've recently made, please reply to this email to set up time to speak to a member of our team!
---
Events

ABAI Dublin
Meet Floreo's VP of Enterprise, Stephen Donaldson at the ABAI Dublin Conference September 1-3. If you are attending, let us know, we would love to set up time to meet with you!
---
Floreo in the news
ASSEMBLING INCLUSION PODCAST
Floreo Founder/CEO, Vijay Ravindran, joined Dr. Katie Nieves for the Assembling Inclusion podcast to discuss how Floreo can be used to support the neurodiverse population in learning different skills by creating an immersive experience. Listen to the podcast.
---
Research study opportunity
FROM OUR PARTNERS AT CHOP
Our partners at Children's Hospital of Philadelphia are recruiting participants for a compensated survey about autism and police. Please consider participating or sharing with others who might be interested!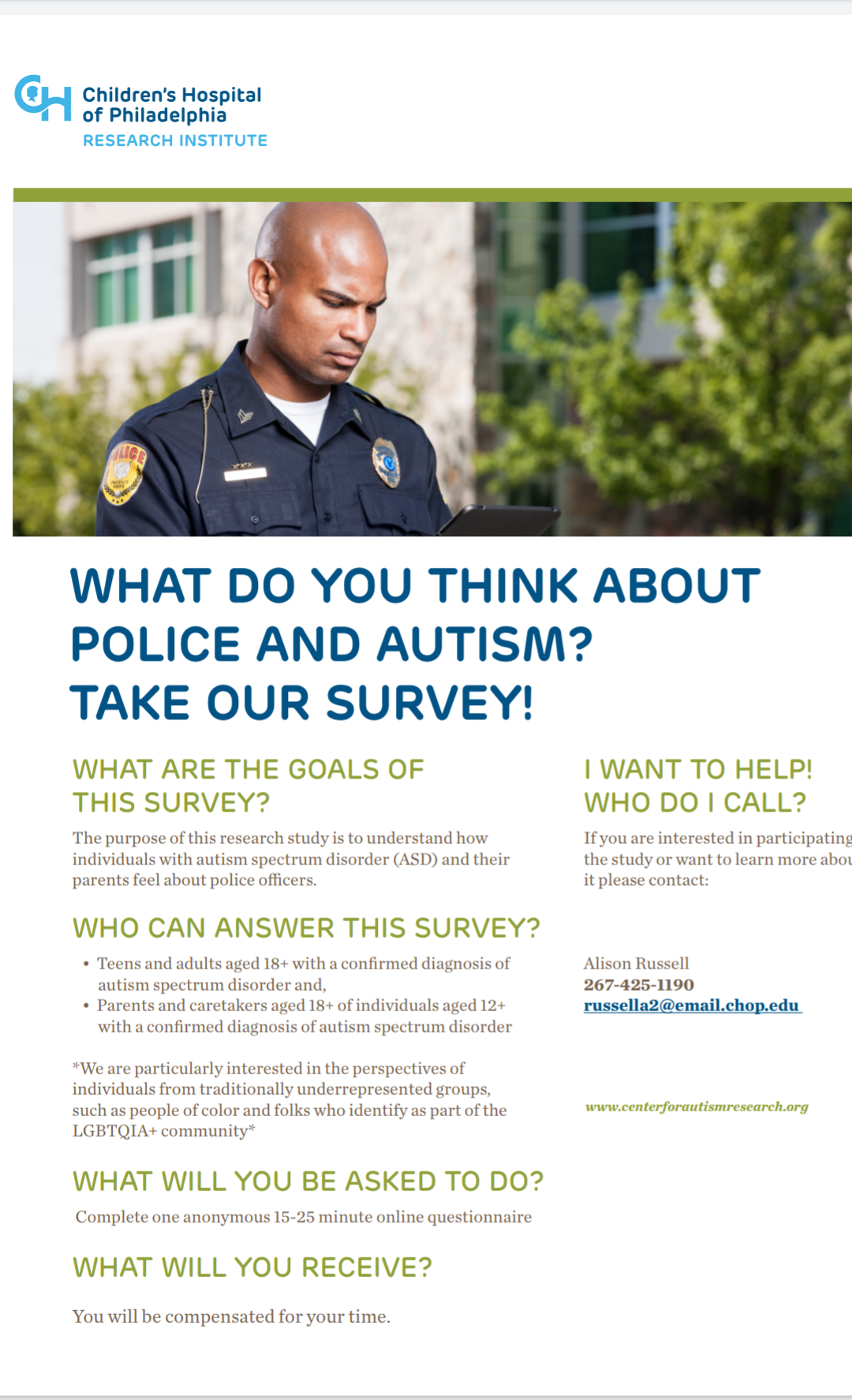 What have we been reading this week?
NEWS ROUND-UP