Author, Floreo advisor and our Lead Self Advocate Sam Farmer wrote a compelling piece for Autism Spectrum News detailing his strategy and vision for workplace neurodiversity. Many autistic adults are un- or under-employed and it is imperative that we all work to change that sad fact.
At Floreo, we are hard at work with the next phase of immersive experiences as part of our partnership with the State of Tennessee Department of Intellectual and Developmental Disabilities. This next series addresses employment-related skills including time management, multi-tasking, collaboration, and teamwork. This set of lessons will be released later in 2022: stay tuned for that announcement!
---
Events

ABAI Dublin
Meet Floreo's VP of Enterprise, Stephen Donaldson at the ABAI Dublin Conference September 1-3. If you are attending, let us know, we would love to set up time to meet with you!
---
Other news in the Autism space

DRIVING WITH AUTISM EVENT
Andrew Arboe, the founder of Driving with Autism is hosting a Q&A event on Zoom on 7/28 at 7:00pm Eastern time.
---
Research study opportunity
FROM OUR PARTNERS AT CHOP
Our partners at Children's Hospital of Philadelphia are recruiting participants for a compensated survey about autism and police. Please consider participating or sharing with others who might be interested!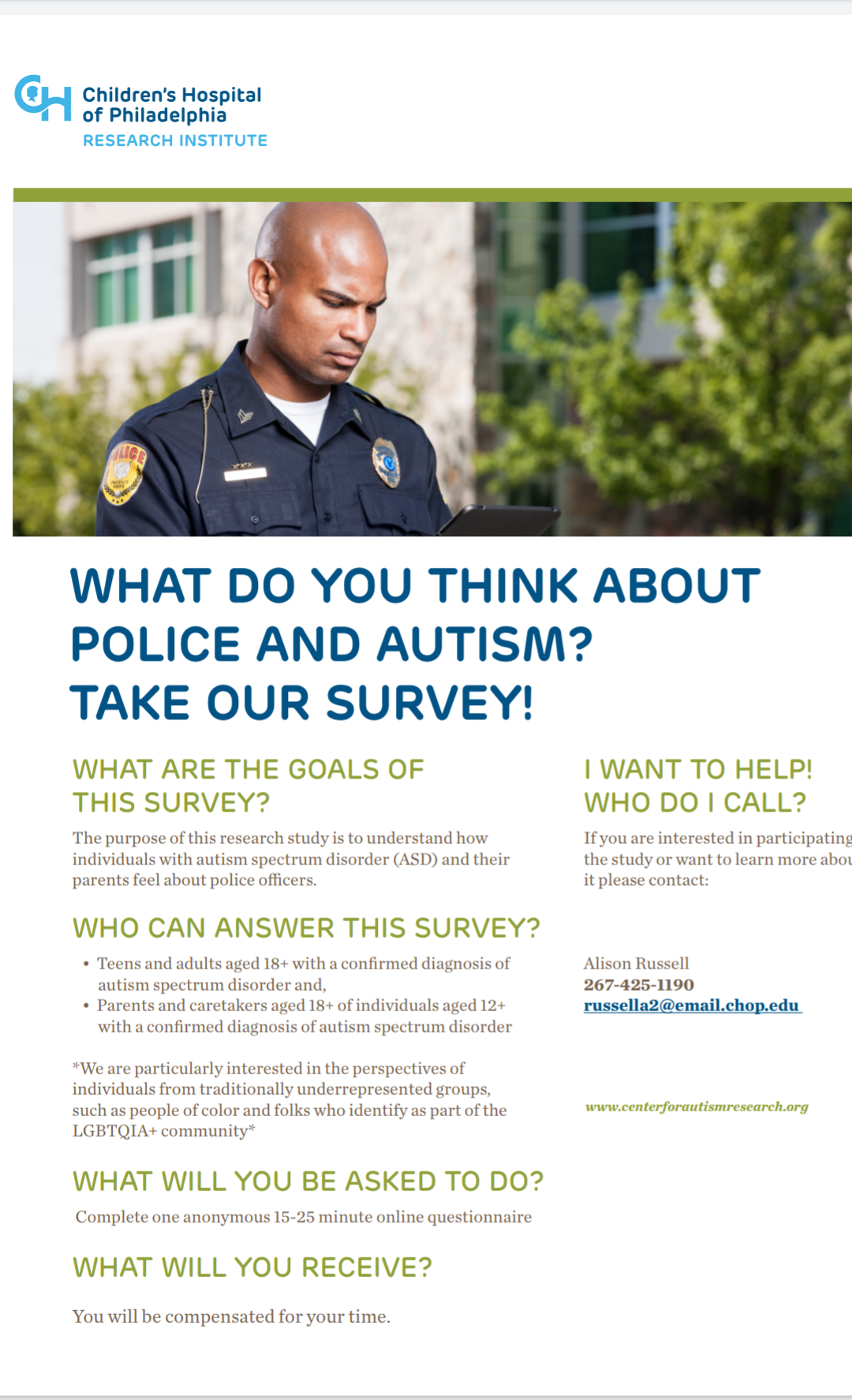 What have we been reading this week?
NEWS ROUND-UP